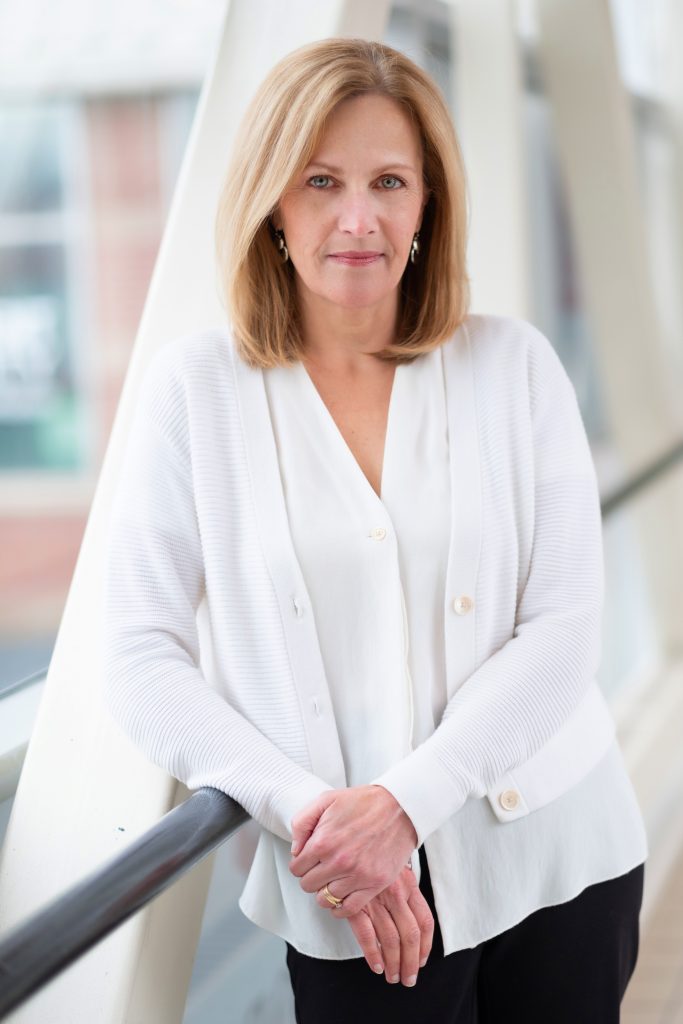 Karolyn has spent over twenty years providing guidance and advice to individuals and organizations, the first 17 as a practicing lawyer, 14 of which as a partner in a Charlottetown law firm, then as a private consultant and now as owner of Winding Path Inc.
Karolyn is a CMHA Certified Psychological Health and Safety Advisor, helping organizations improve psychological health and safety in the workplace.
She has over twenty years of experience simplifying and managing complicated processes, projects and situations for individuals and corporate, not-for-profit, government, political, and professional organizations.
She uses her legal skills, experiential education training, original research, conflict management expertise and gender and diversity analysis training to develop and facilitate training, group processes and multi-year projects. She also offers high impact one-on-one services for individuals.
Karolyn leads Winding Path's Intentional Focus program, strategic idea generation sessions for clients, and provides training to organizations, businesses, directors, managers, and teams.
She has served on numerous not-for-profit boards and as a volunteer member of various committees for The Law Society of Prince Edward Island, the Council of The Law Society of Prince Edward Island, and the Federal Judicial Appointments Advisory Committee for Prince Edward Island (representing the Federal Minister of Justice), and is currently the volunteer Vice President responsible for Vision, People & Experiential Learning on the Board of Management of the Host Society of the 2023 Canada Winter Games.
Designer, Partner, and Facilitator
Level the Field in AG: Engaging and Advancing Women in Agriculture

A two-year Canadian Federation of Agriculture project to develop, pilot in Prince Edward Island, and document a guide through which producer associations across Canada can systematically address the underrepresentation of women in Canadian agriculture, support women in the sector to develop skills to take on greater leadership roles and raise awareness of the benefits of women's full participation, barriers women experience, all while addressing those barriers. Project partners – Winding Path Inc, Canadian Federation of Agriculture, Canadian Agriculture Partnership and Chicken Farmers of Canada.
Leadership Development Program for Women in Politics
A two-year leadership development program designed to enhance and increase leadership skills and provide opportunities for participants to identify and realize personal goals within the democratic process, either as elected representatives or organizers. The program focused on increasing leadership skills, including collaboration, problem solving, communication, strategic action planning and gender and diversity analysis.
Engaging Island Women for Political Action
A three-year project funded by Status of Women Canada. The project adopted a holistic approach to the barriers to leadership faced by women. From empowering participants through skill building, to developing recommendations and working with all registered political parties, as well as examining structural obstacles, there was a conscious effort of partners, Winding Path Inc., Coalition for Women in Government and The Women's Network PEI, to work at all levels to ensure efforts were made to address under representation of women within the democratic process.
Moderator and Facilitator
Organize to Lead Provincial Symposium
Participants of the Symposium had the opportunity to learn from current and former MLAs, political organizers, academics, and community organizers on the topic of women's political leadership. The provincial symposium focused on workshops related to skills-building and transforming conditions for women in political domains.
A national women's leadership conference which brought together 23 selected women visionaries from every province and territory in 2014, including a former prime minister, authors, artists, scientists, union leaders and recipients of the Order of Canada, and over 150 of Canada's influential and aspiring women leaders, as well as hundreds of participants. The aim of the conference was to help plot the course of Canada for the next 150 years — as the 23 Fathers of Confederation did in 1864.